Day of the Mackerel
Special gastronomic day organized every year. The 2023 edition will be on April 1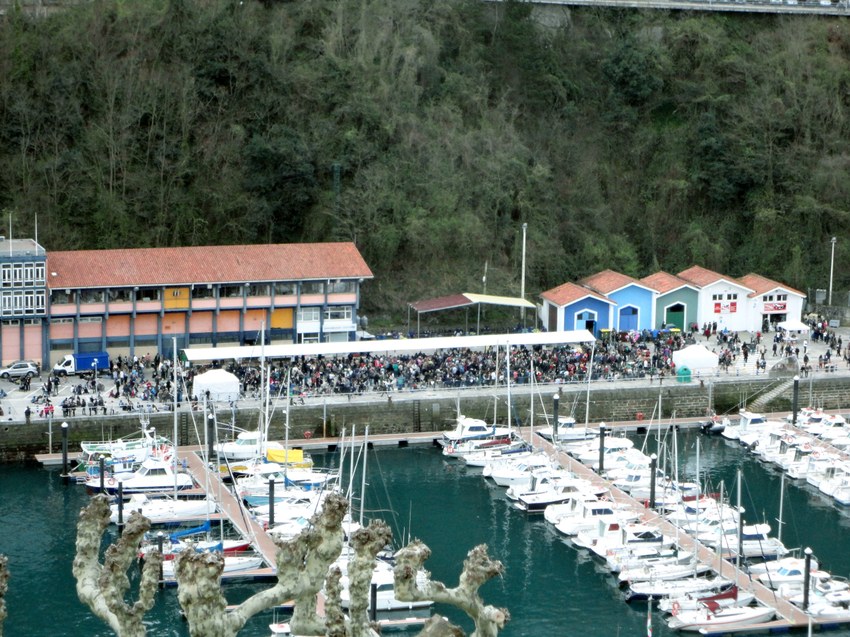 The Day of the Mackerel tour is extensive. This is a species that was abundantly fished, but was not greatly accepted by consumers and its sale price used to be very low. In 1993, and as a result of a process of reflection, the Day of the Mackerel was established as an impetus to the fishing sector along the coast.
Since then, this day has been celebrated every year and indisputably mackerel has been associated with the town of Mutriku. On the Day of the Mackerel, local and nearby chefs present various recipes for this fish and they tempt visitors to taste it in the form of pintxos, among other ways. Every year, around 25,000 small mackerel snacks are served, being grilled, as a stew or as pintxos.
The organisation behind this popular festival would not be possible if it were not due to the voluntary efforts of the people of Mutriku, who during the week prior and during the day's event work tirelessly and selflessly so that all those coming to the festivities can enjoy it.
Because of these efforts and the various promotion campaigns, mackerel is now a species that has become more gastronomically appreciated and that has achieved higher sale prices in fish market, making it one of the more important coastal itineraries of the winter months.