Cultural heritage Site of Astigarrabia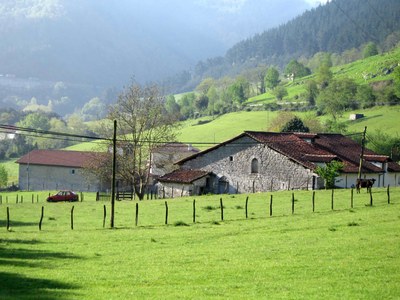 The hamlet of Astigarrabia was, in its day, one of the most important points along the Camino de Santiago on its northern slope, a point of reference for pilgrims arriving from all over Europe. 
At the moment, there is a cultural heritage site surrounding the church of San Andrés, formed by some neighbouring small farmhouses and tower houses. However, the undisputed jewel of this group is the church of San Andrés. 
This very old temple was first mentioned in a document dating back to 1081. In it, the then Count of Vizcaya, don Lope Iñiguez, donated San Andrés to the monastery of San Millán de la Cogolla.
This church has the peculiarity of being two in one, both being separated by a outer corridor of about 3.5 meters wide.  The oldest part of the church displays its pre-Romanesque window finished in a horseshoe arch embedded into the eastern wall, currently at the apse of the church.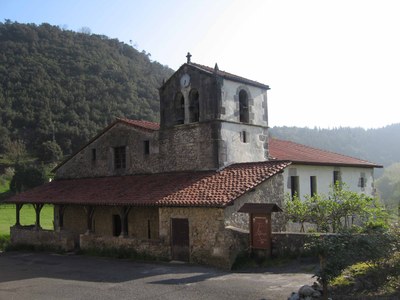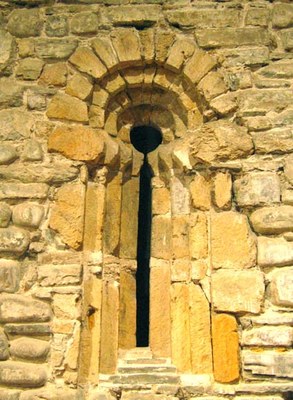 Under the temple, apart from burials, coins and medieval objects have also been found. This makes the church a real treasure and must be seen from the inside.
The town's tourist office provides visitors guided tours.
Save