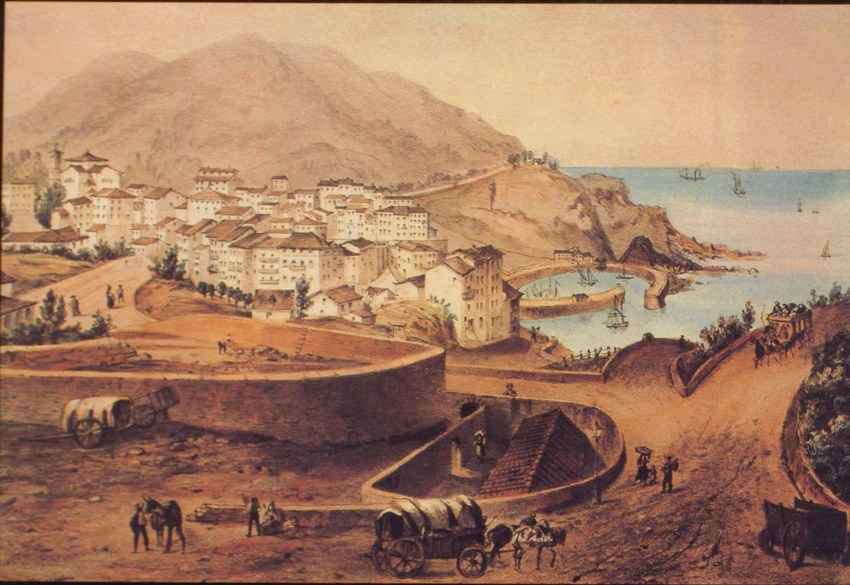 Currently, Mutriku has a population of around 5,329 and it is one of the oldest municipalities in Gipuzkoa.
The first evidence of human occupation of current day Mutriku can be found in the caves of Jentiletxeta II, Langatxo and Iruroin, dating back to the Palaeolithic, approximately about 11,000 years ago. This occupation continued uninterrupted into the Mesolithic and the Bronze Age. The first remains of the Roman culture have been dated to the Bronze Age, who undoubtedly came to the area through trade.
As for the Roman period per se, historians have stated that the Astigarrabia could well have been the very "Tritium Tuboricum" described by the geographer Pomponio Mela in his "Corografía". Some people believe that the origin of the name Mutriku derives from the word Toboricum.
Astigarrabia is 6 km from the current municipal centre. The Church of San Andrés can be found here, which as been mentioned in a document dated to the year 1080, being one of the oldest churches in Gipuzkoa.
However, despite its long history as an inhabited town centre, the official foundation of Mutriku is dated as being 1209, when King Alfonso VIII of Castile granted this coastal township, as well as other municipalities along the Basque coast, its "Municipal Charter". On the basis of this acknowledgement, construction began on the village walls, the remains of which can still be seen today. However, the walled area was rather small due to the complexities of the steep terrain. In the 18th century, further developments outside these walls took place inside the municipality, with the construction of new buildings and town squares. During this process, the wall began disappearing, but it is a municipality that still has a very important historical legacy.
The surrounding terrain would also demarcate the cartography of the medieval quarter of Mutriku, which was characterised by its construction of relatively tall buildings. Generally, these buildings were made from timber, except those belonging to the municipality's upper class which were built more often in stone. Some of these manors have survived to this day and have lived through several large fires having devastated the town.