Hotels in Mutriku
Guide of the hotels of Mutriku.
Arbe Hotel 
In the road joining Mutriku and Deba, you can find the Hotel Arbe, a family hotel brandishing its vanguard design where the rooms open with a digital fingerprint. The hotel offers a wide panorama overlooking the Cantabrian Sea, which also has its own swimming pool.
It is an establishment that also demonstrates its ecological awareness and it even has its own geothermal heating system.
Contact: Barrio Laranga, z/g –
20830 Mutriku
Tel: 943 604749
E-mail : info@hotelarbe.com
Website: www.hotelarbe.com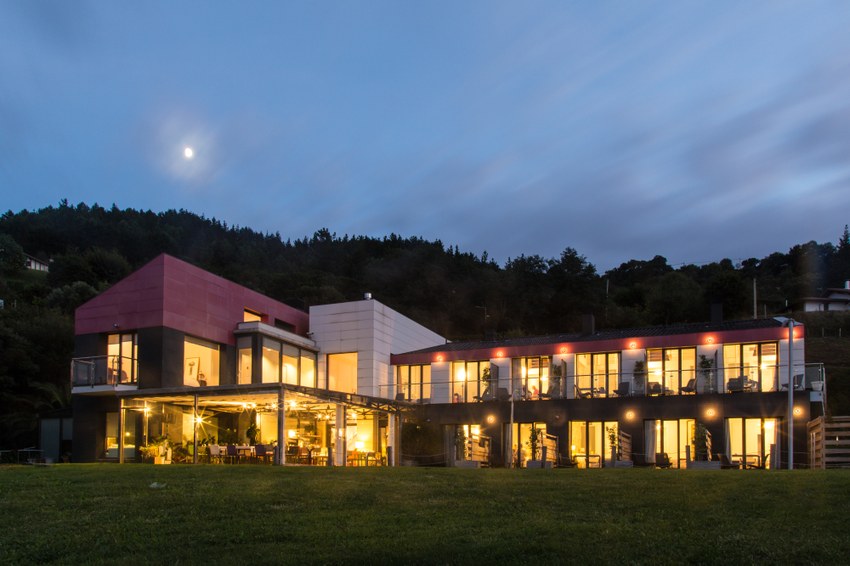 Zumalabe Hotel
Hotel Zumalabe is located above the port of Mutriku with stunning views. It has 6 rooms, all of which enjoy these spectacular views. Three even have their own terrace.
All rooms have TV, WiFi, air conditioning and a private bathroom.
Contact: Portuko Aldapa, 2
20830 Mutriku
Tel: 943 604617
E-mail : zumalabe@hotelzumalabe.com
Further information: www.hotelzumalabe.com