Haitzalde
Haitzalde is a vantage point overlooking the Cantabrian Sea. It is a modern hotel, but completely integrated into its surroundings with its grass roof, wooden terraces and stone walls. It is also built facing the sea with large windows that offer spectacular views.
This hotel has 6 fully equipped rooms, five of which are double rooms.
Contact: Paraje de Eskimera
20830 Mutriku
Tel: 943 604865 / Mob. 626 913900
E-mail: info@haitzalde.com
Further information: www.haitzalde.com

Kokapena GoogleMaps-en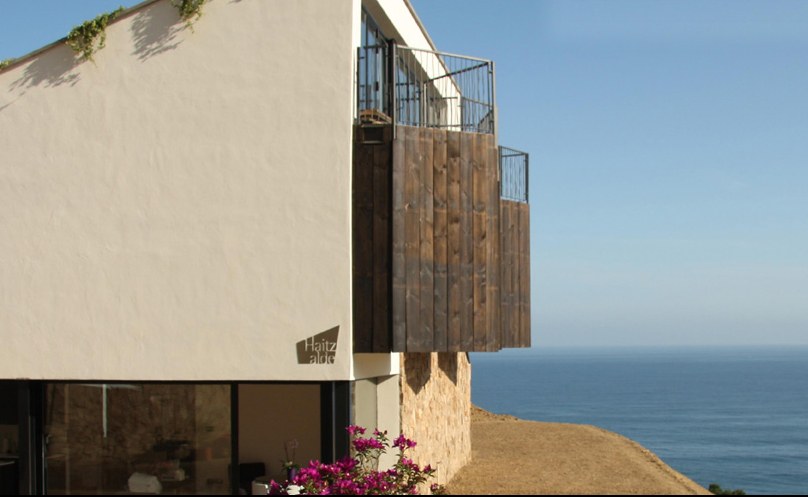 Pikua
Pikua is a rural house, privileged by being in between the sea and the mountains. On its terrace, you can enjoy stunning views of the Cantabrian Sea.
The hotel has 6 rooms and an apartment. It also has its own restaurant where you can enjoy a delightful meal.
Contact: Bº Laranga, s/n
20830 Mutriku
Tel: 943 942222/ 639 712630
e-mail: luis@pikua.es
Further information: www.pikua.es Laranga, s/n
20830-Mutriku

Kokapena GoogleMaps-en