Nautilus, Geological Interpretation Centre
Nautilus is the geological interpretation centre of Mutriku.
NAUTILUS - This is the Geological Interpretation Centre of Mutriku, where you can come to understand the basis of the origin and geological formation of this area created millions of years ago. This evidence lies in the rocks of the Black Flysch around Mutriku. Here you can find the oldest flysch along the entire UNESCO of the Basque Coast Geopark, making it the most complex to research and study. At low tide, some of the secrets that these cliffs have kept for millions of years are revealed.

The NAUTILUS exhibits an important collection of fossils found in the Black Flysch. Most of these are part of the private collection of the married couple Jesús M. Narvaez Amasorrain and Esperanza Azkarraga. This couple has been collecting fossils for 40 years and they have built one of the most important paleontological collections in the world. An agreement with the Municipal Government of Mutriku, the Nautilus Geological Research Centre offers its visitors the possibility of understanding part of that collection.

The centre is part of a group of museums owned by the UNESCO Geopark of the Basque Coast, and it is also part of the Basque Coast Museum Network.
Nautilus, Geological Interpretation Centre
Jose Antonio Ezeiza kalea, 3.
20830. Mutriku. Gipuzkoa
Tel: 943 60 32 59 – 943 60 33 78
E-mail: nautilus@mutriku.eus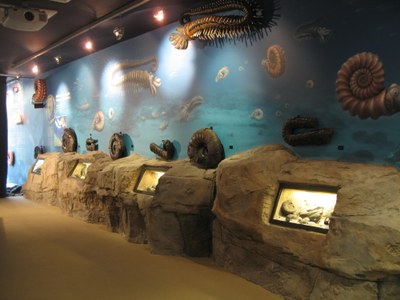 Schedule
 
The Nautilus Geological Interpretation Centre does not open its doors every day of the week, but does open on weekends, on specific dates and during the high season. Furthermore, you can visit the centre at any time when a guided tour has been confirmed.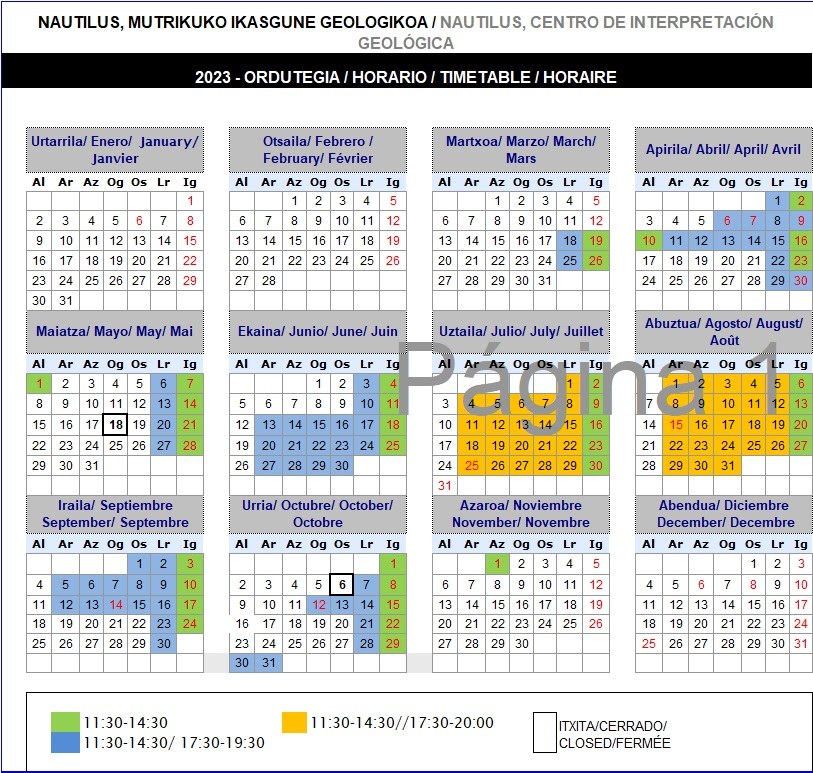 Further information: 943 60 33 78 / turismo@mutriku.net
Prices
These prices only apply when the museum is open. You can see the prices for groups here:
- Entry: €2
- Guided visit to the center: €3 (1 hour)
- Nautilus, the Fossils of the Flysch : €15 (2.5 hours)
Guided tours
You can take an internal guided tour during opening hours, in the morning at 12:00 p.m. and in the afternoon (during museum opening hours) at 5:30 p.m. The duration is usually one hour and the price includes the entrance.

Within the activities of the Geopark of the Basque Coast, throughout the year you can visit "Nautilus, the fossils of the Flysch". On this visit, you access the Nautilus Center to visit the fossil collection and it ends with a boat trip to see the cliffs where the fossils were found. More information, dates and reservations for visits at  www.geoparkea.eus