Beaches
Specific information about the beaches of Mutriku.
Mutriku's coastline is very steep with swimming areas dotted along it.
Beach of Mutriku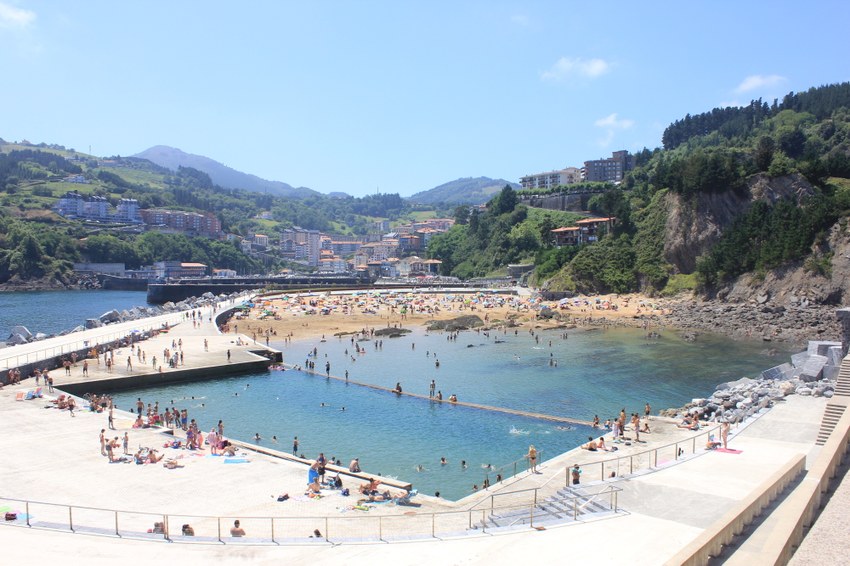 The beach of Mutriku is located by the town's port and has two natural pools, offering a unique experience along the Gipuzkoan coast.
Activities: Around this beach you can partake on various activities, such as swimming, windsurfing, kayaking, body-boarding, volleyball, diving and sport fishing.
Services: Parking, showers, lifeguards (summer), drinking fountains, bar (summer), natural pools, litter bins, playground (summer), public address system (summer).
Hirugarren hondartza beach
This is the closest beach to Mutriku Beach. It is located along the area known as Burumendi and it is one of the ways to get to the so-called Seven Beaches making up the Black Flysch of Mutriku. It is a rocky beach of coarse sand offering very few services. It is ideal for those looking for a quite spot.
Activities: Ideal for sport fishing, diving and snorkeling
Services: Showers, parking and bar (summer) 
Saturraran: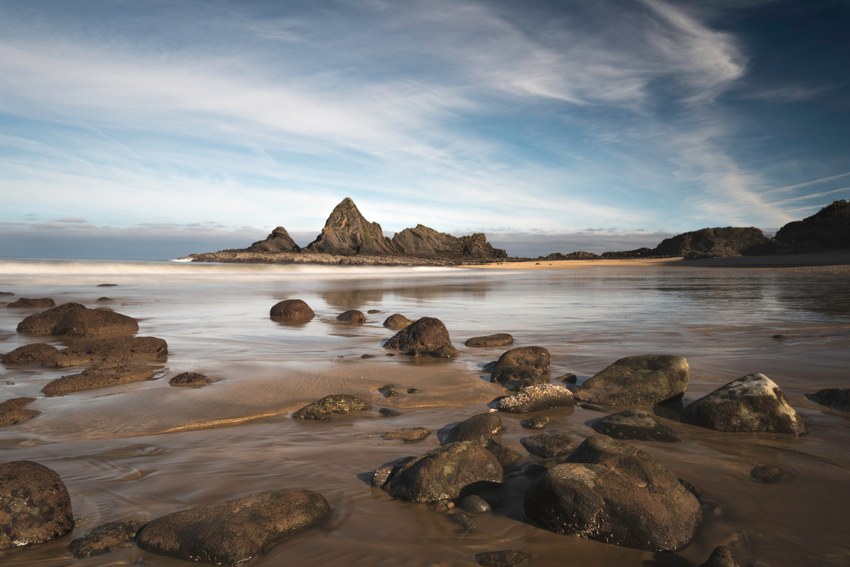 To the west of Mutriku you can find Saturrarán Beach, one of the most untamed beaches to be found in Gipuzkoa. It is also part of the Geopark of the Basque Coast, and it is another way to access the Seven Beaches of Mutriku.
Just behind the beach, beyond the well-known Saturraran rock, you can find many small coves, especially when the tide is low, making it very suitable for those who practice nudism. Along the same beach, you can come across the Saturraran Zahar homestead, an 18th century building. It is also the only seaside farmhouse in Gipuzkoa.
Saturrarán is a beach with a lot of history. During the 19th century, the beach housed a famous spa hotel. Sadly, this building became army barracks during the Civil War and later a women's prison (1937-1944). Thousands of women passed through here during this dark and harsh period of its history. Subsequently, and until the 1980s, the building became a Catholic seminary. Currently there are no vestiges of this building, but instead you can find a sculpture by Nestor Bazterretxea in memory and as a tribute to the thousands of women who were held here during the worst years of the war and the dictatorship.
The famous Saturrarán rock is also shrouded in its own legend. It tells of the story of Satur and Aran, two young lovers. Satur, a sailor, went sailing every day and Aran waited on the beach for his return. One stormy day Satur did not return. Aran, heartbroken, asked the sea to also take her. That same night, a large rock appeared, which according to the myth was formed by the lovers Satur and Aran.
Activities: On this beach you can partake in windsurfing, kayaking, body-board, nudism, beach fishing, spearfishing and diving.
Services: Parking, lifeguards (summer), showers, toilets, bar (summer), camping site, drinking fountains, public address system (summer)
Zazpi hondartzak beach
Along the abrupt and rocky coast of Mutriku you can find the Seven Beaches. These are untamed beaches that do not provide any services but are of great beauty. However, utmost care and knowledge of the tides is recommended for anyone wishing to come and visit them, since as the tide comes in there is no exit by land.
Here among the large cliffs you can find fossils of great geological importance. This is where the fossils comprising the collection of the Nautilus Interpretation Centre come from.
Activities: In this area you can partake in nudism, beach fishing, spearfishing and diving.
Services: No services provided
Alkolea beach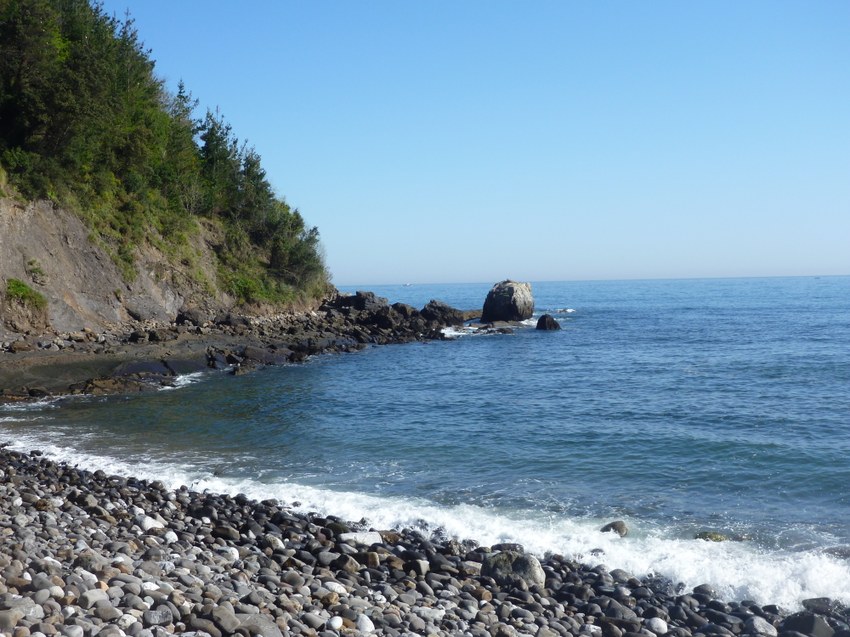 This area is visited by keen surfers coming to the Gipuzkoan coast. It is a rocky and abrupt beach without any services, but is of great beauty that provides excellent conditions for surfing.
Activities: Surfing and diving-snorkeling
Services: rest area; showers and parking
Ondarbeltz beach
This beach, with fine, dark sand, is to the east of Mutriku and is about 120m long. During the summer it has a pleasant bar open to the public.
Activities: Windsurfing, kayaking, volleyball, sport fishing, and a court to play Basque pelota can be practiced on this beach.
Services: It has a rest area, parking, bar (summer), toilets (summer) showers, drinking fountains and a Basque pelota court.